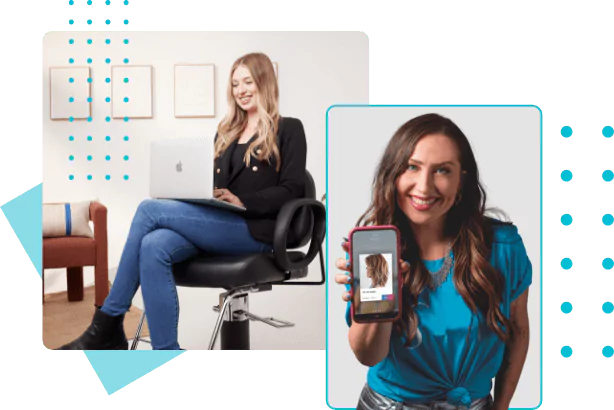 Education and inspiration at your fingertips
Self-guided education to support small business success — taxes, financials, marketing, and more. Built by Sola for our Sola Pros. Exclusive for Sola Pros through our Sola Pro App.


Sola Stories Podcast
From independent salon owners to industry thought-leaders, listen to inspiring stories of success, personal journeys, and business advice to help you chase your dreams and elevate your career.
Sola Blog
Marketing and business tips, Sola spotlights, industry happenings, studio inspiration, and so much more!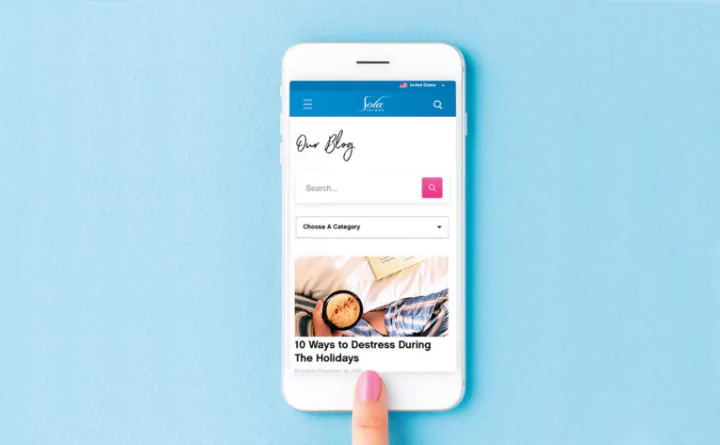 Designed with everything you need to succeed. From made-for-you business and technical education, deals from your favorite brands, tools to customize your personal website landing page, and more.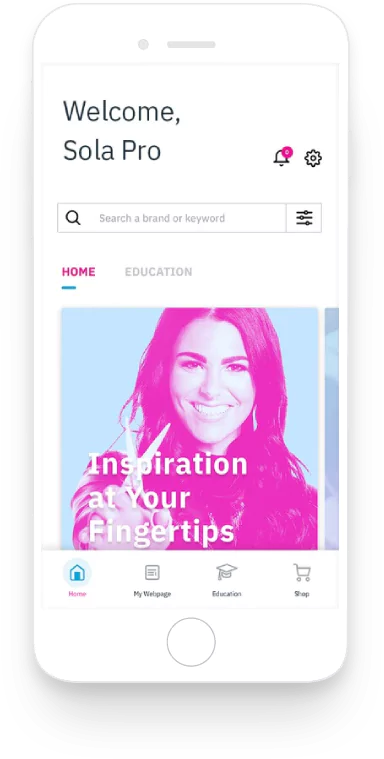 Home
Easily access featured deals, suggested-for-you content, and our favorite webinars from your home page.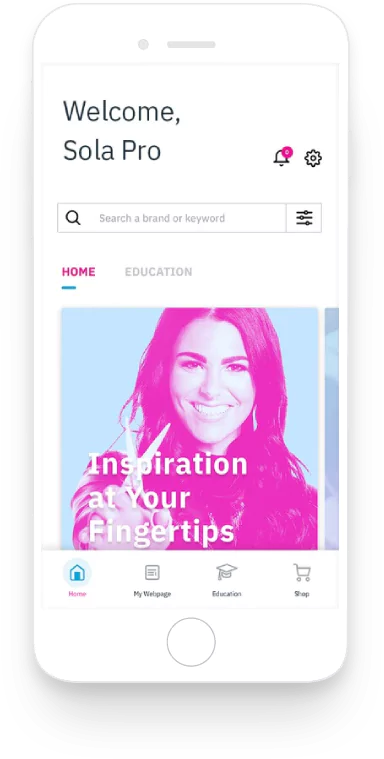 Education
Whether you want to listen to the latest Sola Stories podcast episode, watch a recent marketing webinar, learn a new technique from your favorite educator, or read a blog to help you stay inspired, you'll find an array of different types of education to keep you running your Sola like a boss!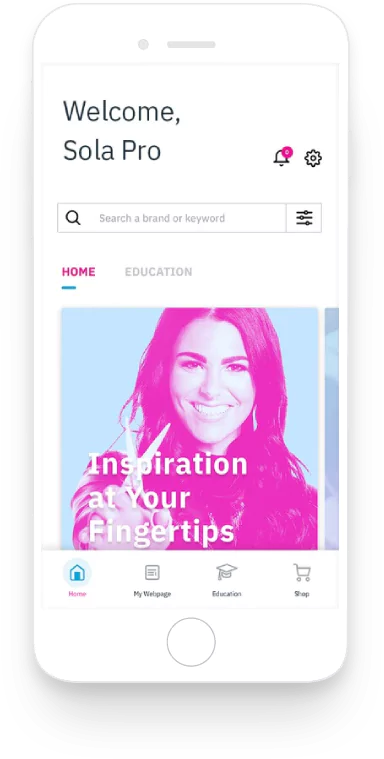 Search
Easily find the content you're looking for by typing your favorite brand into the Search bar. Search results include relevant deals, videos, and webinars.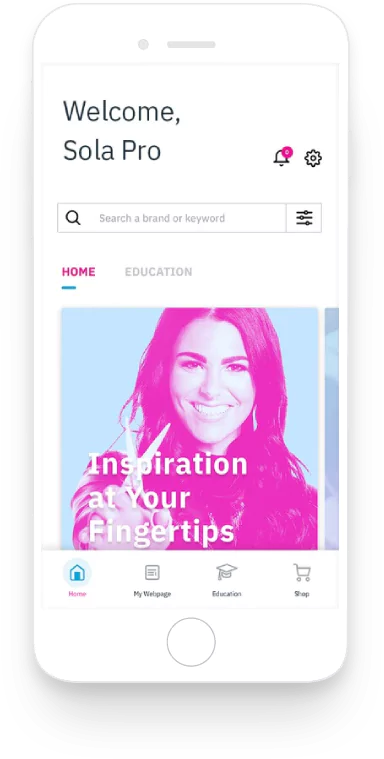 My Sola Pro
Create a beautiful and dynamic presence on the Sola website by adding images, testimonials, social handles and your booking link to your Sola webpage. A robust Sola webpage will make it easy for potential guests to find you.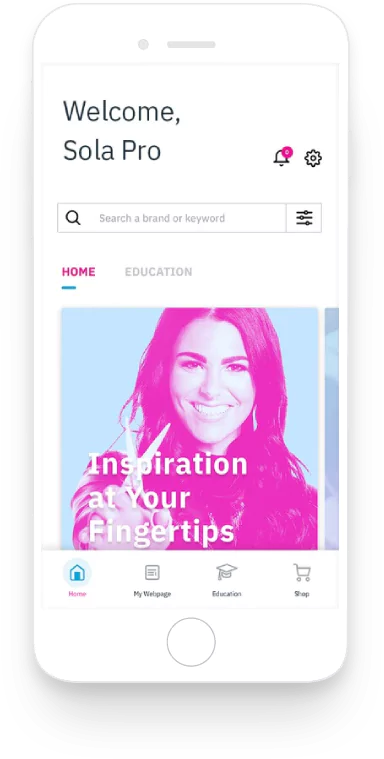 Deals
Exclusive offers you won't find anywhere else! Browse a selection of discounts that will save you money on products, online education, styling tools, insurance, and salon software.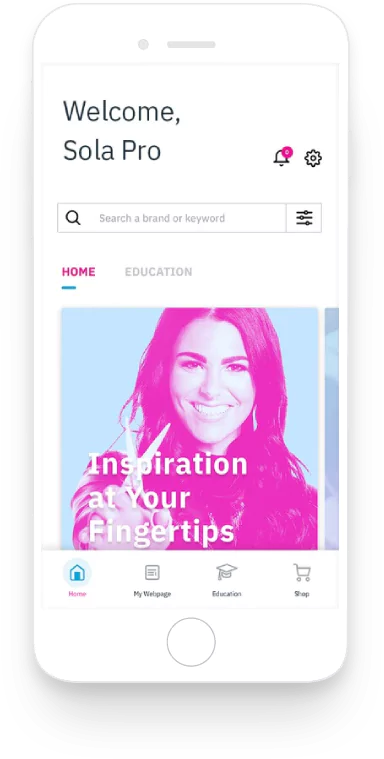 Shops
From an entire #SolaStrong collection (including laundry bags, reusable masks, apparel and stickers) to drinkware, Sola tees, capes, aprons, wine glasses and more - the Sola Store lets you rock your Sola pride in style!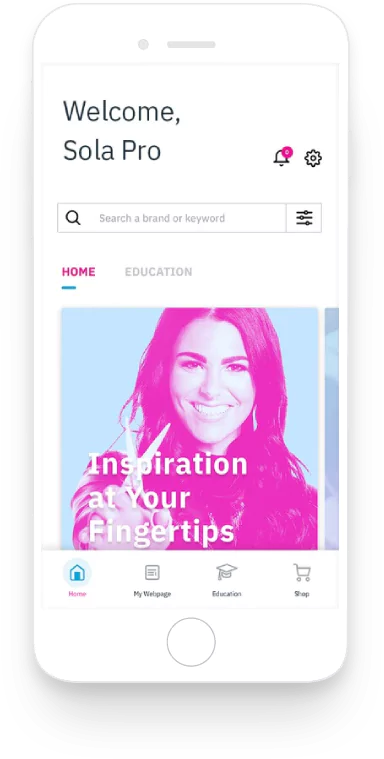 Events
With events shifting to virtual for the foreseeable future, now you can stay in the know with upcoming online classes, webinars, Facebook lives, and even local events in your area.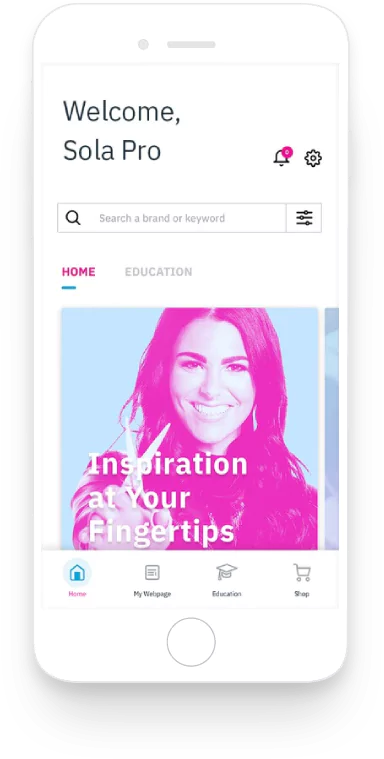 Blog
From studio inspiration to step-by-step tutorials, Sola Spotlights, lifestyle tips, industry happenings, and much more – there's no shortage of education on ways to keep you inspired to run your Sola like a boss.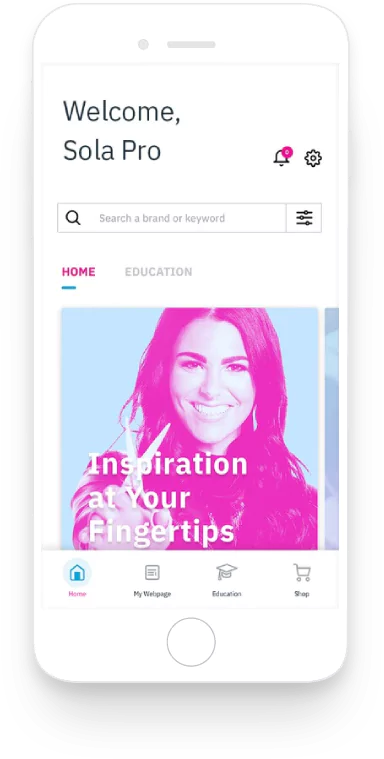 Sola Stories Podcast
Tune in to the Sola Stories podcast for stories, business and marketing tips, and best practices to inspire you to chase your dreams, elevate your career and experience the freedom of salon ownership.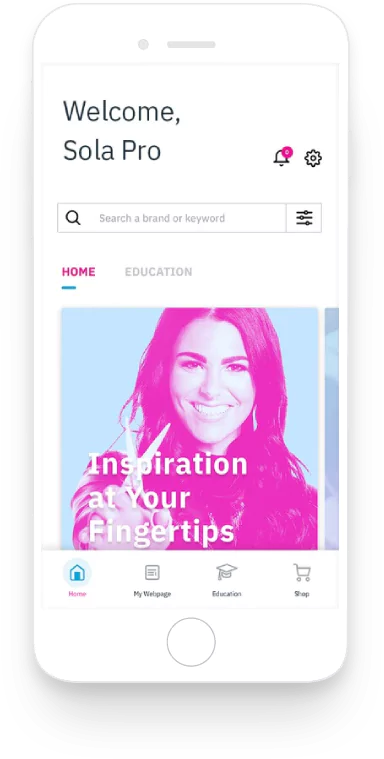 Sola Sessions is a 3-day event exclusively built for you, the independent pro! Filled with business and technical education, networking, and fun! Enjoy a line-up of inspiring keynote speakers, industry-leading experts, hands-on workshops, CE credits, your favorite brands, and more.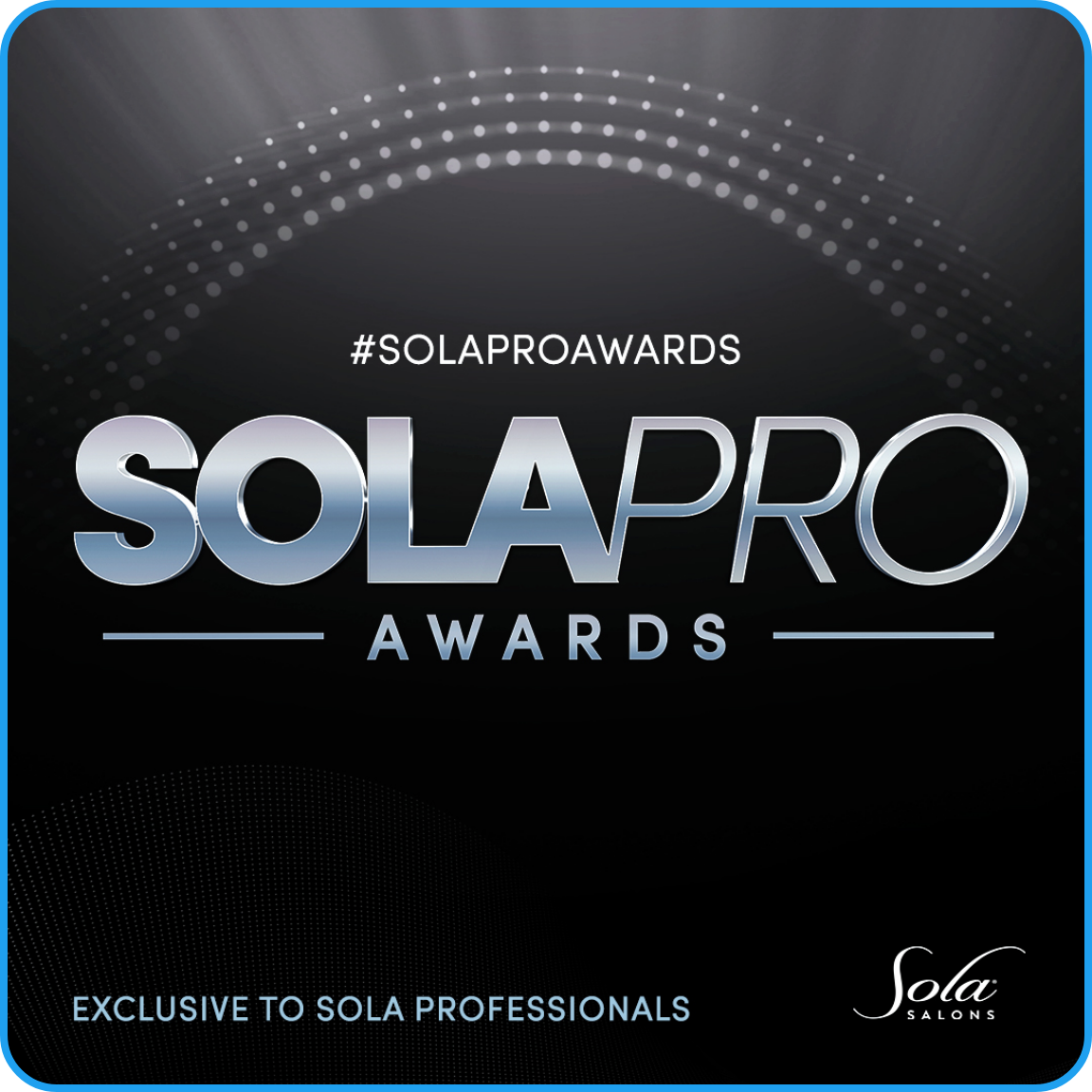 Sola Pro Awards
Awards program to celebrate the amazing work of our community of over 20,000 independent beauty pros.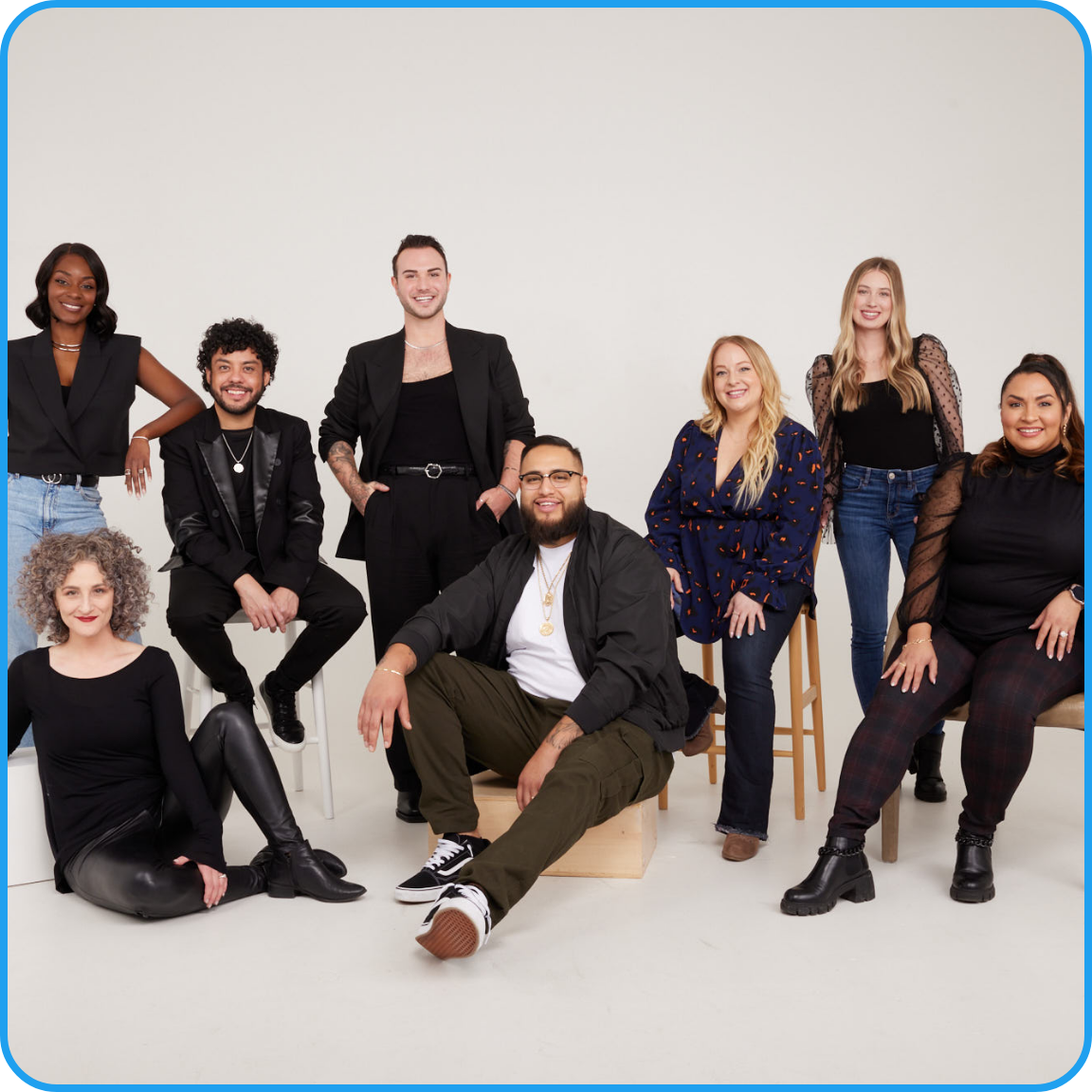 Faces of Sola
Brand ambassador program aimed to elevate the industry while inspiring and educating our Sola Community.
BeautyHive
Our online distribution partner, helps you save time and money while keeping your backbar and retail shelves stocked.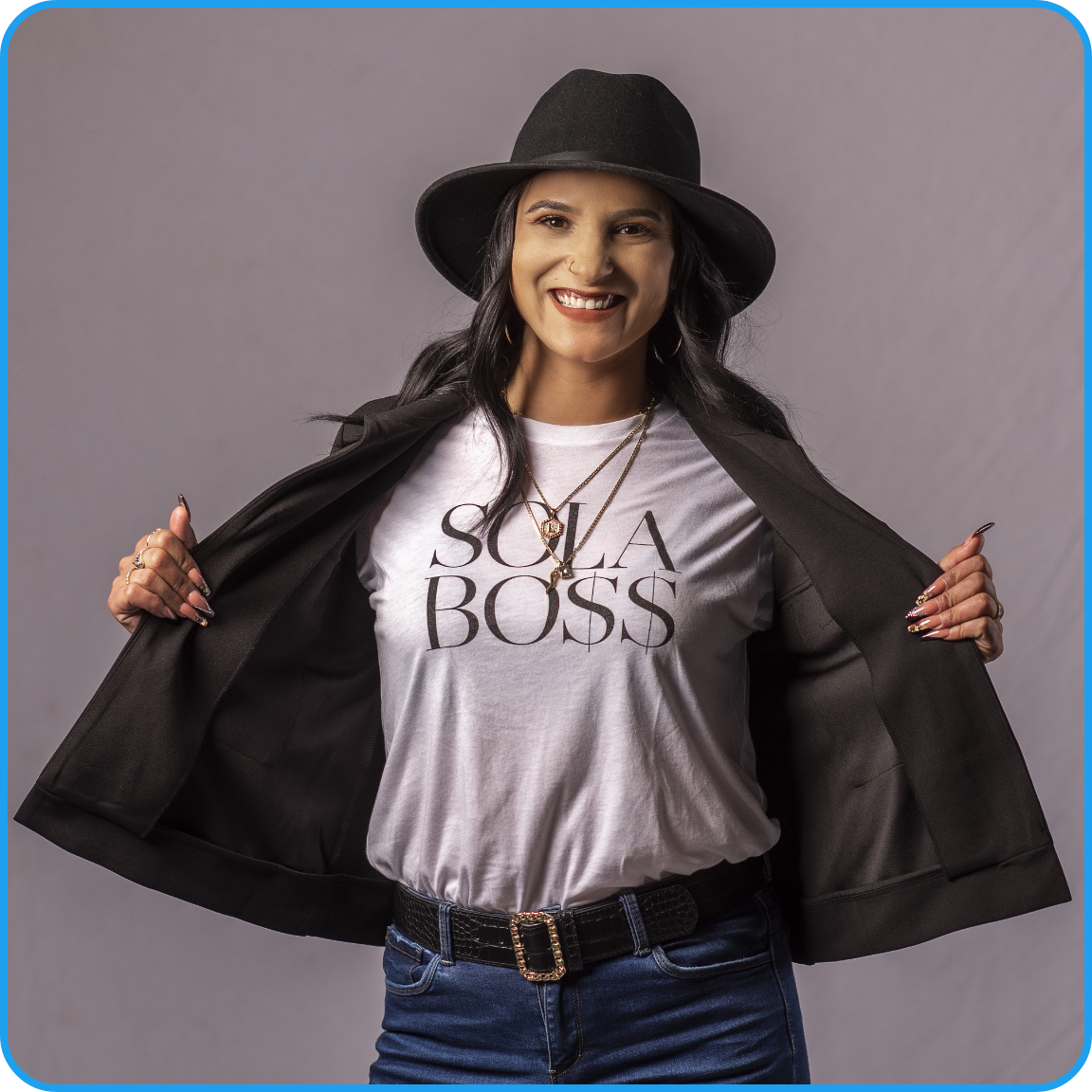 Sola Store
Apparel, capes, and water bottles are just a few branded items available in the Sola Store. Rep your Sola pride in style!
Experience a level of creative independence and career support you won't find anywhere else.
At Sola, you simply get more.


At Sola, I have been able to achieve any goal I have set for myself in my personal and professional life with no limitations. With Sola Sessions and Sola Pro, I have access to education created just for Sola owners. And with SolaGenius I have the bes...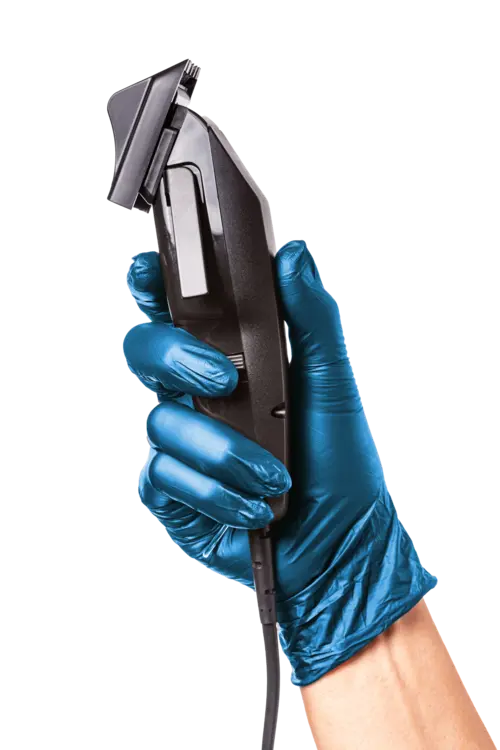 Sola checks all the boxes for me and gives me the tools I need to maintain success and passion for the industry I love so much! I absolutely love the space I have created, the Sola community and the freedom I have to be me at all times!
Jazmin Stratton, Sola Pro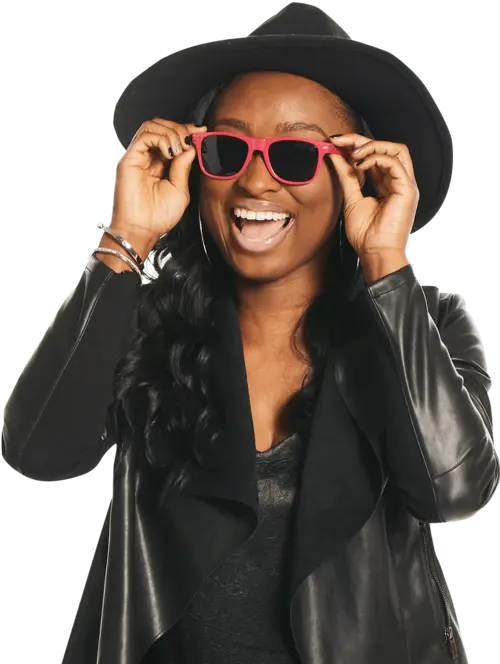 Sola showed me my worth, gave me direction, and transformed me into the beauty professional I've always wanted to be!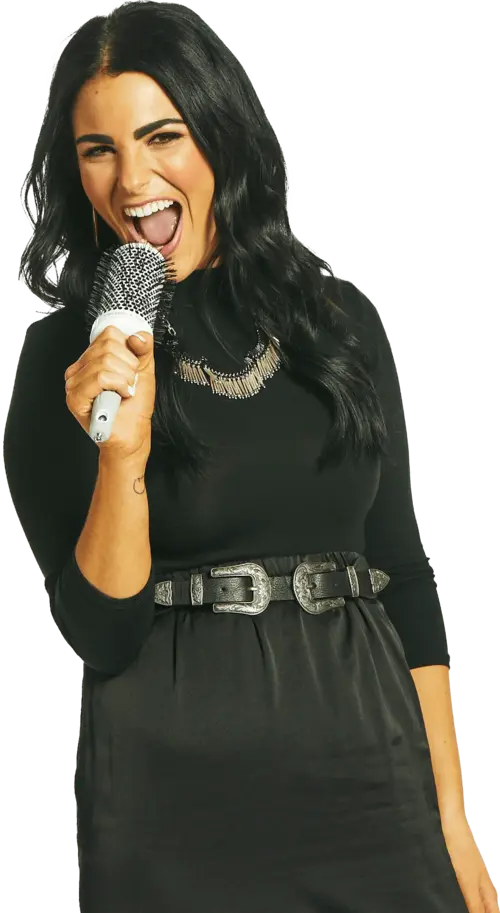 That there is so much freedom in being a business owner and it is a lot more simple than most think. Sola makes it so easy to transition! It's worth the risk.
Gina Micheletti, Sola Pro