Sola Salons in San Dimas - San Dimas Station NORTH Shopping Center, San Dimas, CA
Sola Salons is a unique salon concept that brings together independent beauty professionals under one roof. It's your go-to destination for a personalized and exceptional beauty experience.
For Studio Leasing Inquiries Contact:
We provide high-end, move-in-ready studios combined with all the support and tools you need to experience the freedom and benefits of salon ownership.
From treatments to transformations, our independent beauty pros specialize in hair, skincare, waxing, nails, eyelashes, brows, massage therapy, and more. Enjoy a service in the comfort of a private, boutique suite.
Clients Love the 1-on-1 Total Privacy with the beauty, barber, medical pros at Sola Salon Studios San Dimas. Check out the video of our Sola Pro's services 👉 https://www.instagram.com/solasandimas/Full Beauty Services OfferedHair, All & Fantasy Colors, ExtensionsBrazilian, Balayage, OmbreBarbering, GroomingBody Sculpting Make-Up, Perm Make-upNails Skincare Waxing, Fat Dissolving WaxingLash Extensions & LiftsBrows Microblading, Ombre, LaminatingTeeth WhiteningRF Skin TighteningButt Lift VacuumLipo CavitationWood & Redlight TherapyFibrosis TreatmentMedical Services OfferedIV- Infusion (Electrolytes, Vitamins, Antioxidants)Immune HealthNeuromodulators, Dermal fillersHair Loss w/stem Growth Factor, CytokineV Soft Line PDO Smooth, Thread LiftMicroneedling - PRP Medical AestheticsContact Info Please call 714-944-9440 for studio availability and details to show our gorgeous customizable or move-in-ready VIP salon studios in a 7,000 square foot building. See the difference in building quality and amenities and access to exclusive Sola Perks. You can select your favorite studio from your home!Salon Studios - San DimasSola Salon San Dimas offers a quick and inexpensive way to have your OWN salon studio NOW! Join 16,000+ salon professionals and get so much more with Sola. When you join the Sola family, you will find that you are in business for yourself and not by yourself. Sola helps you each step of the way, allowing you to achieve your dreams and to grow your business in no time. Sola's unique salon studio concept has changed the industry. Our Sola beauty pros are not contractors, they're true business owners. Sola provides the next step up: employee-free salon ownership. You Get the Best of Both Worlds at Sola! Have Client PRIVACY when you NEED it & SOCIALIZE with other salon pros when you WANT to! It is an upscale mini salon that allows individual beauty professionals to own their salon without all issues of traditional salon ownership. Now you can experience the freedom of running your own luxury salon suite:Be Your Own BossNo Salon DramaKeep 100% Profits from Services & ProductsManage Your Own Salon Suite ScheduleSet Your Own PricesSell the Products of Your ChoiceNo Overhead24/7 Private AccessBooth Stations for Rent vs. Salon StudiosSola San Dimas offers much more than salon stations for rent. We offer luxury salon suites for cosmetologists, estheticians, nurses, med-spa, makeup artists, nail technicians, permanent makeup, eyebrow threading, microblading, manicure/pedicure, barbers, men's grooming, lash & hair extension specialists, chiropractors, and other medical professionals. Whether you are looking for a salon chair, booth, studio, or salon station / suite for rent, Sola will give you so much more. We help empower salon and medical professionals access to become busines owners. Our luxury salon studios for rent include:Floor-to-Ceiling WallsTrue Colors LED Natural LightingIndividual Ventilation in Each Salon BoothCustom Cabinets with Soft-Close Drawers & Ample StorageDedicated Tool Circuit CabinetsHigh End Styling Salon Chair and Shampoo BowlAbundant Hot Water SupplyGlass Shelving for Retail ProductsHigh-end Hydraulic Styling ChairOversized Mirrors & Sliding Glass DoorsCommon Area Amenities include:Gorgeous Lobby with Video DirectoryClean, High-End BuildingWide Hallways & High CeilingsTVS, Free Internet/Wi-FiHallway Filtered Water Bottle Filling StationBreakroom with TVs, refrigerator, microwave, washers/dryers, Keurig coffee maker, Reverse Osmosis Water Filtration SystemOnsite Shared Laundry AmenitiesRestrooms with Full Height Doors, Porcelain Tile, Kohler Faucets & MusicInstant & Unlimited Hot Water SupplyAll Utilities & Janitorial Services includedMedical Offices for LeaseMedical professionals can now launch their own business with Sola medical offices/suites for lease & be the Boss! If you are a Master at Botox, Dermal Therapy, Anti-Aging, Body Sculpting, IV-Infusion, Facial Fillers, Permanent Hair Removal, Skin Rejuvenation, Cosmetic Injectables, etc, Sola offers the perfect solution when it comes to accelerating your clientele and profits. Looking for a MedSpa office, room, studio or suite for rent? Sola has you covered with our luxurious suites. Whether you offer anti-aging skin treatments from botox to laser, Sola suites gives medical professionals and their clients the high-end setting along with the privacy to keep your customer highly satisfied. Medical professionals who offer dermal therapy and cosmetic treatments love their Sola studios. Salon for Rent in San DimasAccess private salons for rent through Sola and enjoy exclusive one of a kind perks. From our cash incentives, referral bonus program, local/nationwide education and events, online education, Sola Sessions in various states, Sola Pro (discount deals, brands, blogs), Sola Genius (advanced technology to streamline your business), Webinars, Networking, to Social Media Videotaping that promotes your salon, and so much more. Get the best of both worlds when you become a salon owner through Sola. Have client privacy when you need it and socialize with fellow salon professionals when you want to, starting today!
La Verne - La Verne Courtyard Shopping Center (Cross Street Fruit Ave)
West Covina - Covina Palms Freeway Center
Chino Hills
Upland Town Square
Puente Hills/Rowland Heights
Alta Loma
Monrovia
Arcadia-The Shops at Santa Anita
Rancho Cucamonga - Terra Vista Town Center
Brea
Yorba Linda
Rancho Cucamonga - Victoria Promenade
La Habra
Jurupa Valley
Montebello
Fullerton
Pasadena
North Fontana
Downey
Corona
Artesia
Cypress
Riverside
Tustin Heights
Glendale
Lakewood
The Marketplace
Irvine Culver Plaza
Irvine Woodbury
Huntington Beach
Irvine Crossroads
Costa Mesa at South Coast Metro Pointe
Fountain Valley
Sunset Beach

Find a salon professional at San Dimas - San Dimas Station NORTH Shopping Center
We know taking the leap to going independent can feel overwhelming — but it doesn't have to be. We're here to support you throughout your entire journey. Check out or our frequently asked questions to help provide answers to some of the things you might be asking yourself.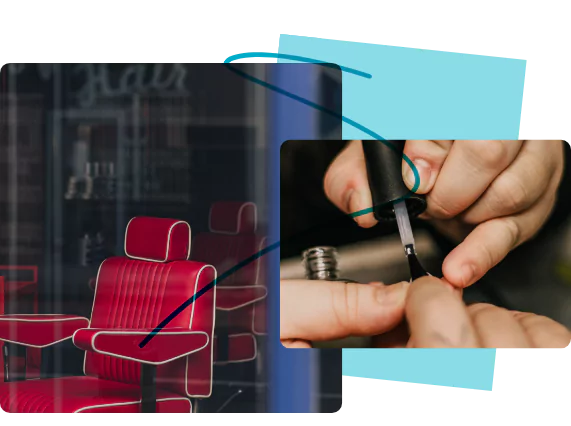 Sola offers so much support, help, motivation, and education. I can't imagine starting a business without support from Sola. I am constantly reminded I made a great decision.
Ashley Sciulli, Ashley Hair Designs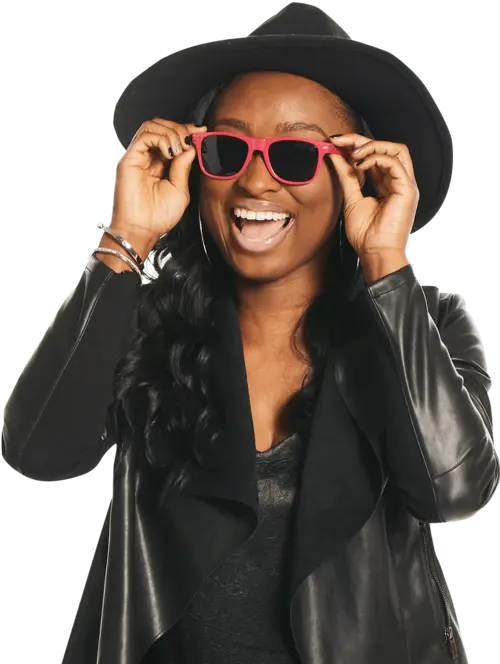 Sola checks all the boxes for me and gives me the tools I need to maintain success and passion for the industry I love so much! I absolutely love the space I have created, the Sola community and the freedom I have to be me at all times!
Jazmin Stratton, Sola Pro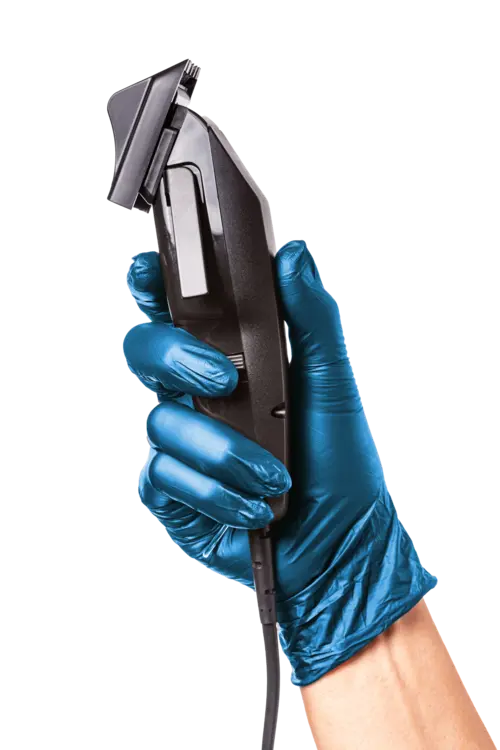 Sola showed me my worth, gave me direction, and transformed me into the beauty professional I've always wanted to be!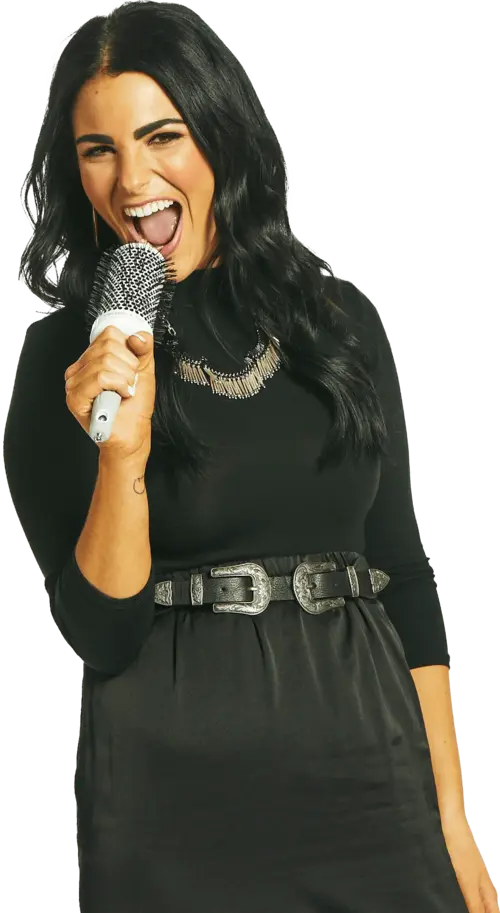 That there is so much freedom in being a business owner and it is a lot more simple than most think. Sola makes it so easy to transition! It's worth the risk.
Gina Micheletti, Sola Pro